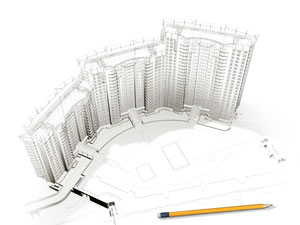 You can print the drawings and plans of buildings with scaling.
The patterns on a graph paper for the manufacturing of carpets.
Make copies of the drawings.
Reduce or enlarge your existing drawings.
Scan and save the drawings in an electronic format.
Printing materials.
Xerox Engineering Paper is created on the basis of office paper Xerox Premier. It's
designed for work on engineering xerographic copying and printing devices, both analog and digital. Excellent quality and non-transparency of the paper provides excellent conditions for printing. Xerox Engineering Paper differs for its high performance - whiteness, smoothness, uniformity of mass, plane surface, a minimum content of the paper dust, etc.

It is an ideal material for printing monochrome images, business graphics, presentation materials, short-term signboards and ads.

Term of archival storage of a print is approximately 200 years (depending on storage conditions).


Equipment.

Xerox 6030 Wide Format – designed for printing, scanning and copying of large format monochrome documents.

Unique modes of quality improving of printing allows to get excellent results even when copying from bad originals.

Because of new toner with 6.4 micron mono-components, printer has an excellent printing quality.