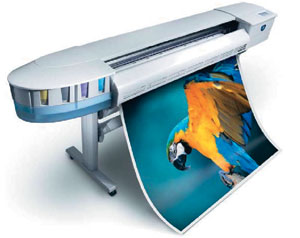 You can make a painting on canvas.
Bright and colorful stickers.
Print a roll-up for the event.
Print advertisements for the light-box.
Order memorable photographs of large format.
Print materials.
Backlit
A versatile film specifically coated to provide excellent image quality, high contrast, rich deep colors. Ideal for light boxes or backlit applications, indoors and out. Images will appear bright with or without illumination. Material allows to get images of excellent clarity with high-quality reproduction of details.
UniversalMatt Artist Canvas – Universal canvas for reproductions
A cotton-based artist canvas coated for high-quality fine art printing. The fabric surface creates and additional decorative effect and structured matte surface enhances the high quality prints and does not glare when looking at the prints from any angle.
Self-Adhesive Vinyl Glossy Coated
Polymer material based on PVC is easily pasted and perfectly kept on non-smooth surface. The glossy basis for image drawing allows printing photorealistic images, perfectly transfers the colors and the images differ for their saturation and sharpness. The material is highly elastic, ensuring easy gluing the corners. Despite high characteristics of the glue, material can be easily removed if necessary, leaving no traces on the surface.
Matt Polypropylene Banner
A tough, water resistant material with a non-transparent basis lays flat and resists edge curl. Good for different advertising systems, such as roll-up or hanging banners. Matte print surface ensures high resolution printing, accurate color, and good solid black color.

Matt Poster Presentation Paper 170 gr.
Universal dense matte design paper with high degree of whiteness for the color graphic printing. Supports the printing in a wide color range and a good image. Due to the high-density paper has good stiffness and toughness.
Universal Photo Paper 195 gr.
Bright white heavy glossy paper with an original fine-grained texture which most closely imitates the classic paper for photos. Material is used for printing of high-quality photos, graphic arts, interior graphics.
Self Adhesive Vinyl
White vinyl designed to adhere to flat and slightly curved smooth surfaces. Basis of vinyl is coated with a layer of glue and covered with a removable substrate. With a water- and scratch-resistant inkjet coating, it is designed for use in all indoor and some short-term outdoor applications.
Equipment
XEROX 8160 Wide format color differs for its high performance and printing quality. It can print on various materials, including paper, film and canvas which make it possible to use it in production of the most different wide-format documents. Xerox 8160 supports high-speed printing in the operating mode (14 m2/h) and can be used for a wide range of applications.